Dental Implants: True Replacement Teeth
There are a number of ways to deal with missing teeth. A bridge replacement involves using the two teeth on either side of the gap to anchor a tooth replacement. Dentures replace multiple missing teeth with a temporary structure that you take in and out. A dental implant actually closely replicates the structure of a natural tooth, with an implant for a root and a crown on top to act as a tooth. Dental implants are the best replacement teeth for many people.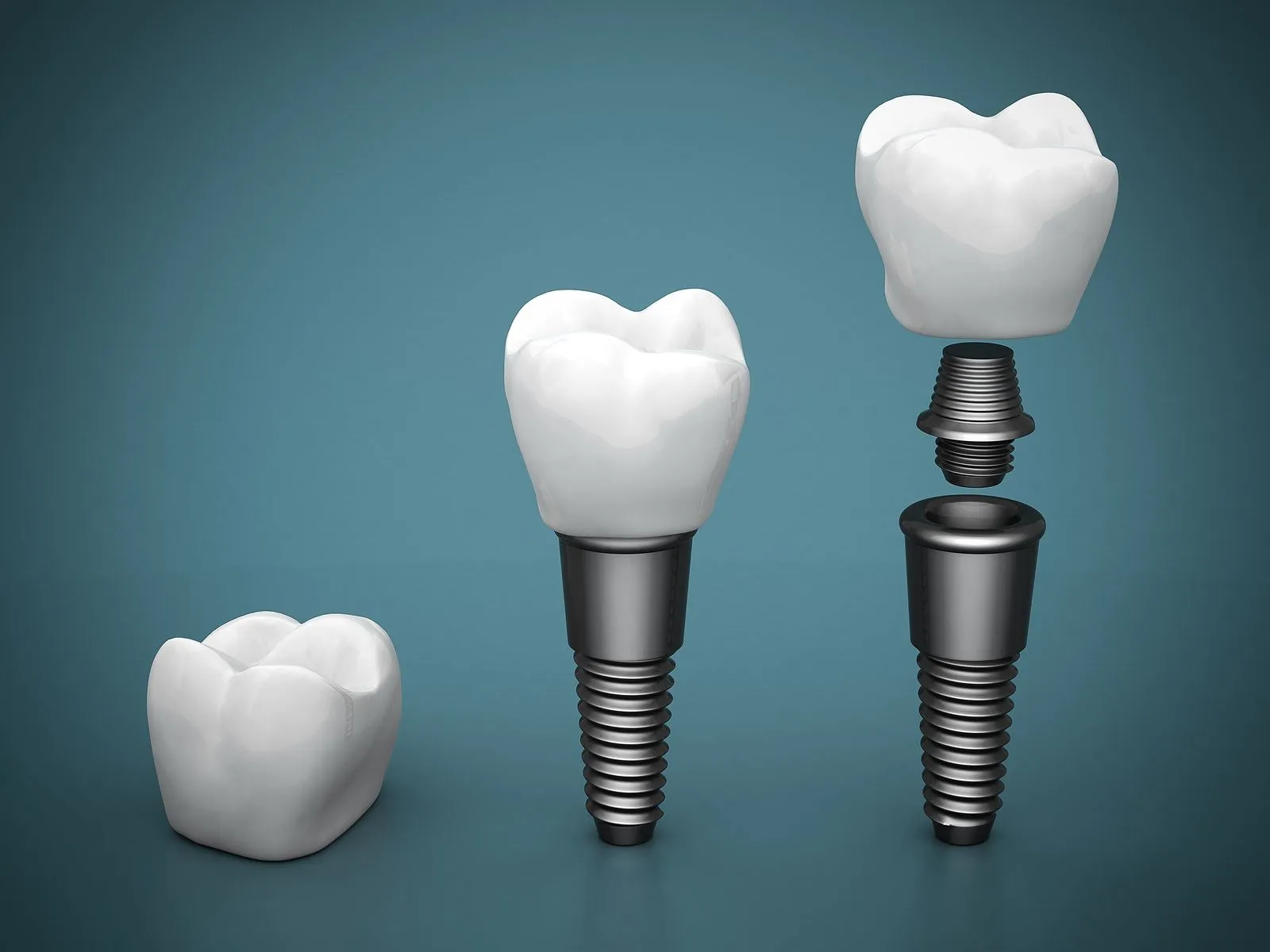 What are Dental Implants?
Dental implants are titanium posts that are anchored in the jaw. A dentist inserts them surgically and then waits a period of time for the bone to grow into the post. This anchors the tooth "root" in a place like a natural tooth. Then, a crown is fixed atop the post to provide a permanent, natural-looking solution for a missing tooth. Sometimes a bridge of multiple artificial teeth is placed on two posts instead of using one post for each tooth.
Some dental implants are placed in two separate surgeries: one to place the implant base and one to fix the post onto the base. Others are done by placing the base and post at the same time. Traditional two-step methods take five to six months to complete, or longer if bone grafting is required.
In order to receive a dental implant, you must have enough healthy bone in the area. Some people who do not have sufficient bone have a bone graft performed. This procedure adds at least another four months to the process. Some people are not candidates for dental implants if their bone is too weak or brittle.
It is possible to receive an implant with a post and temporary crown all at the same time. This temporary crown is softer than the permanent crown so that the gums can heal around it more easily. There are pros and cons to both methods. We would be happy to discuss the options and which type of implant might be best for you if you are considering some type of tooth replacement.
Implants require regular care to ensure that the surrounding tissue is kept healthy and the implant is properly adjusted. If properly cared for, however, an implant can last 25 years or more. This means fewer procedures to replace failing dentures or bridges. Dental implants are the most expensive option in terms of up-front cost, but they may be less expensive overall when considering how many times the alternative would need to be replaced.
Contact Us for Dental Implants from Our Dentist in Cedar Hill
We offer dental implants for our patients here at SpringCrest Dental in Cedar Hill, TX. If you are missing one or more teeth, we would be happy to speak to you about the options and whether a dental implant would be right for you. We have multiple options for replacing missing teeth, so even if implants are not right for you, we can help you deal with the problem. Call us today at 469-736-0111 to make an appointment.