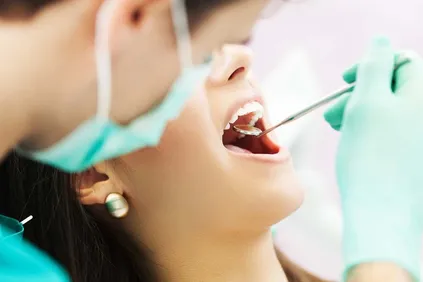 Good dental care an important part of your overall well-being. Having strong, clean, and healthy teeth and gums can even protect you from other chronic health problems! At SpringCrest Dental, our experienced staff offers a wide range of preventive and treatment services to help people from Cedar Hill and surrounding Texas communities enjoying lasting dental health.
Services Offered at Our Cedar Hill Dental Clinic
Whether you simply are in need of a check up or have more extensive dental health needs, our staff has all the diagnostic, preventive, and therapeutic services you need.
Prevention & Diagnosis
We recommend twice-yearly examinations to ensure that your teeth are in good health and promote early detection of potential problems, which can help you avoid costly and frustrating conditions later on. During these general exams, we'll use a variety of tools and approaches to help us streamline our diagnostic process. Advanced technology like digital X-rays allow us to visualize the structure and integrity of your teeth and quickly share images with other healthcare professionals as needed. Additional preventive services including oral cancer screenings, deep teeth cleaning (SRP), and standard teeth cleanings complete with flouride and/or sealent treatments.
Treatment & Correction
If your mouth is bothering you, or if we identify a dental health problem on a exam, our staff can provide a customized treatment plan to relieve your symptoms. Whether it's a cavity, tooth abscess, gum disease, or some other issue, it's our mission to help you find the most affordable, effective, and long-lasting solution.
The dental treatment techniques we offer here at SpringCrest include fillings, which can help correct problems caused by tooth decay. If your tooth is severely damaged or infected, our experienced team can perform root canals, extractions, implants, and crowns. Pain and discomfort while chewing and speaking may be improved by occlusal and bite adjustments. We can also fit you or your loved ones for custom dental ware including night guards and dentures.
Do you or a loved one struggle with anxiety about visiting the dentist? We do our best to make your experience comfortable, but we also provide sedation dentistry as needed.
Cosmetic
Are you unhappy with the alignment of your teeth? Looking for a way to improve the look of your smile, and your confidence? Our Invisalign services can help transform the look of your smile using subtle, "invisible" clear plastic trays to realign your teeth, without the hassle and upkeep required of normal braces.
All of our services are provided in a calm, welcoming, and professional environment. We'll do what it takes to make you feel right at home when you come visit our Cedar Hill dental clinic!
How's Your Dental Health? Call to Schedule an Appointment with our Cedar Hill Dentist Team Today
Have you been to the dentist recently? Looking for a dental team in Cedar Hill who can help the entire family achieve lasting tooth and gum health? Call SpringCrest Dental today at 469-736-0111 to schedule an appointment or to learn more about our services.